VERDON CANYON AND MOUSTIERS SAINTE-MARIE
Verdon Canyon covers an area of more than 80 km, extending from Castellane to the Sainte-Croix Lake. It is located in the departments of Alpes-de-Haute-Provence and Var, in Provence-Alpes-Côte d'Azur region.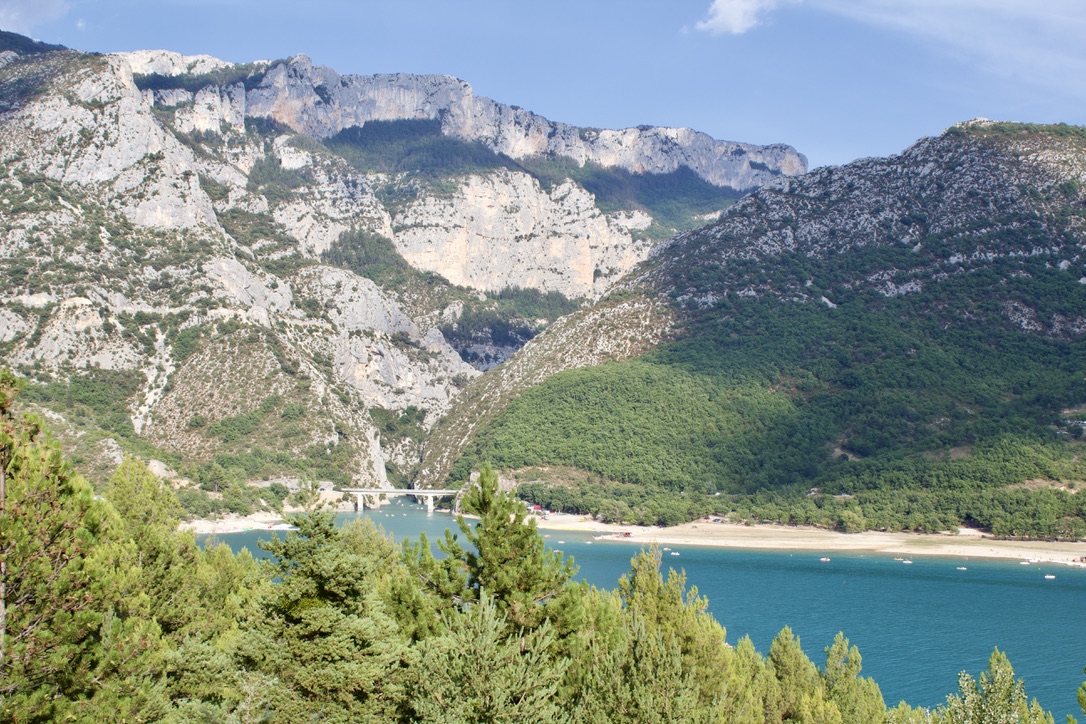 VERDON CANYON
The territory of the Verdon Canyon is divided into three distinct parts: the prégorges, ranging from Castellane to Pont de Soleils; the deepest part of the valley that lies between Pont de Soleils and Imbut; and the stretch of the canyon that runs from Imbut to Pont de Galetas.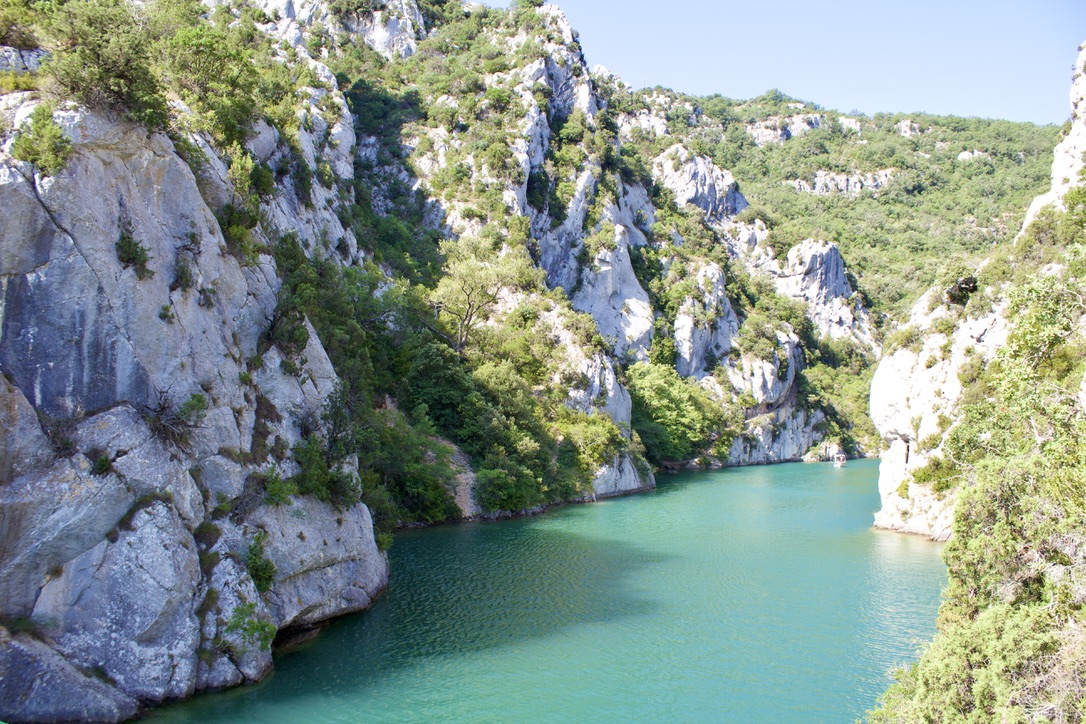 Five man-made lakes surround Verdon Canyon: Lake Castillon, Lake Chaudanne, Lake Montpezat (also known as the Quinson retention), the Esparron Lake and Lake St. Croix. The color of the Verdon River is emerald green. Its appearance is attributable to the fluoride and micro-algae contained in its waters. The color of the lake of Sainte Croix and the Quinson retention are more turquoise in appearance, which can be explained by presence of clay substrates in its waters. In 1990, the Verdon Canyon was classified as a protected natural site.
Verdon Canyon is a popular destination for rock climbers: there are more than 2,500 climbing routes in limestone rocks. It is also a destination for lovers of bungee jumping, canoeing, canyoning, base jumping, paragliding, rafting, fishing and hiking.
VERDON RIVER
The headwaters of the Verdon river are found near the Col d'Allos, located at an elevation of 2819 m in the Alpes-de-Haute-Provence department. It flows into the Durance near Vinon-sur-Verdon after traveling nearly 175 km.
VERDON CANYON
Verdon Canyon is located between the Alps foothills of Castellane and Digne. It is narrow and deep: from 250 to 700 meters deep for 6 to 100 meters wide at the level of river Verdon and 200 to 1500 vertical meters of a slope to the other at the top of the gorge.
SAINTE-CROIX LAKE
Sainte-Croix Lake was created in 1973. It is located astride the Verdon river between Castellane and the Galetas Bridge (Pont de Galetas). The third largest lake in France, it is approximately 10 kilometers long and 2 kilometers wide, and a perfect venue for swimming and small craft boating, canoeing and sailing.
NEAR VERDON CANYON: MOUSTIERS-SAINT-MARIE
The village of Moustiers-Sainte-Marie is known primarily for its earthenware. It is also widely regarded as one of the most beautiful village of France. This medieval city is located between two rocky cliffs 630 m above sea level and not far from Verdon canyon.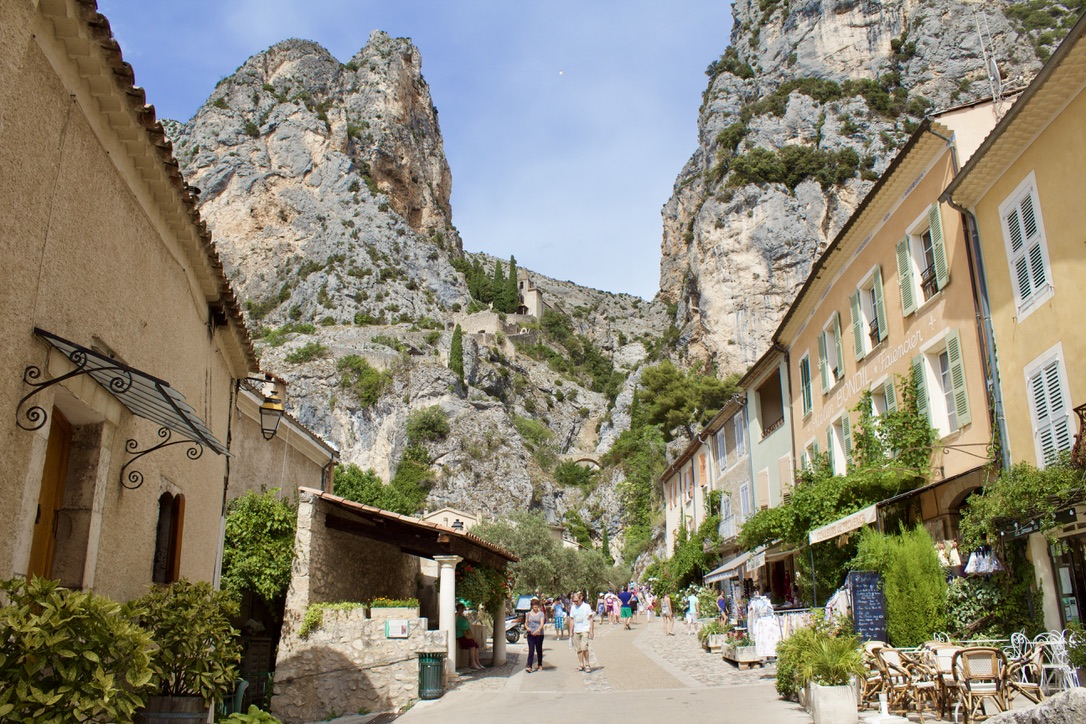 Moustiers-Sainte-Marie owes its origin and its name (monasterium) to a colony of monks who were led by the Bishop Maxime of Riez starting from the year 432 AD.
Initially, a community of monks from Lérins settled in the surrounding tufa caves. Later, during the sixth century, they founded a monastery.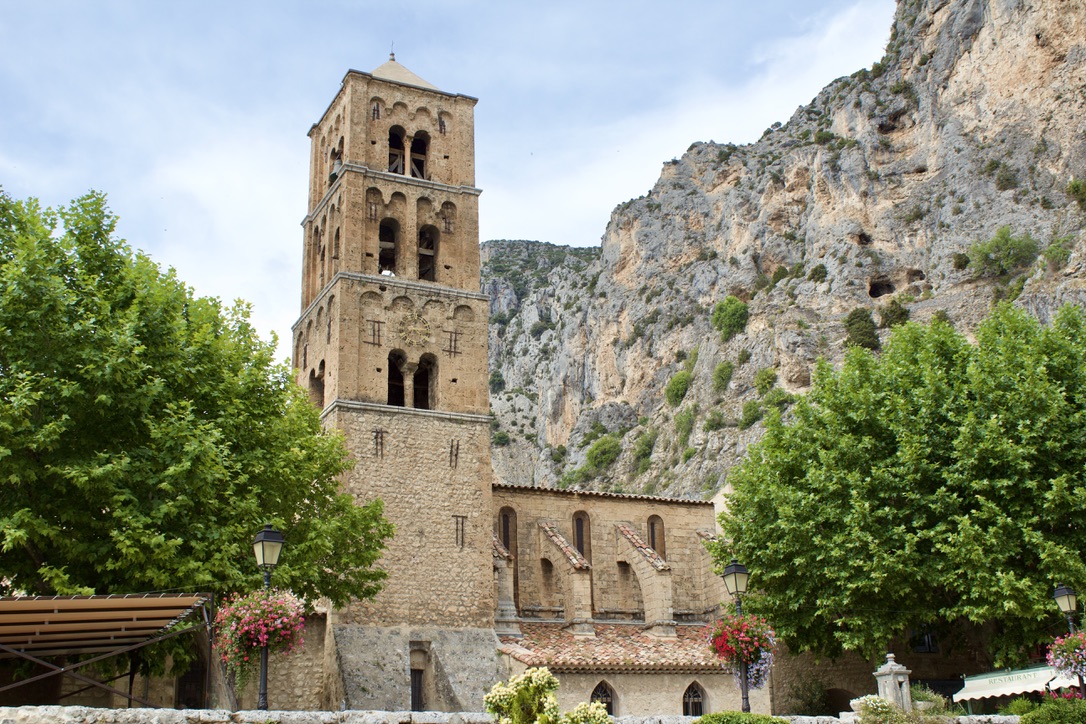 By the end of the seventeenth-eighteenth centuries, Moustiers had become well known for its factories which produced very reputable, high quality, earthenware.
MOUSTIERS: HISTORY AND MUSEUM OF CERAMIC
During the Middle Ages, craftsmen from the village of Moustiers began producing glazed ceramic objects. At this time they decorated them in natural shades of green and brown.
The production of earthenware pieces become more sophisticated due to Pierre Clérissy, to whom an Italian monk from Monastery of Lérins had confided the secret of the making white enamel (faience tin) in 1668. Pierre Clérissy was credited with having built the first furnace at Moustiers in 1678. Thereafter, the ceramic earthenware produced at Moustiers gained a first class reputation in the courts of Europe - especially after Louis XIV gave the order to melt his Court's gold and silver tableware.
There are four periods in design evolution of Moustiers earthenware, namely:
- The first period (1680-1720) is characterized by shades of blue exclusively with decorations imitated painting and engraving Florentine Tempesta;
- The second period identifies with potters inspired style created by Berain, an original and delicate fantasy;
- The big time matches the style of Olerys, who introduced the polychrome decoration; and
- The last period, from 1773 is dominated by rural and mythological subjects with very soft colors.
As the 19th century came to a close, porcelain and English style ceramics came into fashion and put an end to two centuries of uninterrupted production of Moustiers' craftsmen. Indeed, the 19th century was characterized by a period of industry decline and later witnessed the complete extention of production. In 1926, however, under the leadership of Marcel Provence, the Mousterian tradition of ceramics in Berain style, with such elements as potato flower, grotesque personages, and Ferrat brothers was reintroduced.
Today the economy of Moustiers revolves around the old 'faience' tradition: the village has a dozen of workshops dedicated to producing traditional wares. Here one will find craftsmen who are still creating tableware and decorations in a traditional Moustiers manner as well as in newer and less ornate styles. For one wishing to learn more about the history of Moustiers earthenware, the rich collections are available in the village Museum.
The Museum of Ceramics is open:
- From 10:00 am to 12.30 pm and from 2:00 pm to 6:00 pm, April 1st thru June 30th and from September 1st thru October 31st;
- From 10:00 am to 12.30 pm and from 2:00 pm to 7:00 pm, July 1st thru August 31st; and
- Weekends and school holidays (Zone B) from 10:00 am to 12.30 pm and from 2:00 pm to 5:00 pm, during November, December, February, and March.
Closed: Tuesdays. Closed from 1 January to 5 February.
TASTING IN MOUSTIERS-SAINT-MARIE
Olive oil appellation Haute-Provence, Valensole lavender honey
Over 20,000 olive trees grow in Moustiers Sainte-Marie, mainly on the terraces of dry stone of the hill Claux. 2,000 of them are now operated for the production, including the Haute-Provence appellation olive oil characterized by its spicy flavor.
The Valensole lavender honey also deserves special attention.
NEAR VERDON CANYON: VALENSOLE TRAY
The village of Valensole has given its name to the entire plateau. It is located at 590 meters above sea level.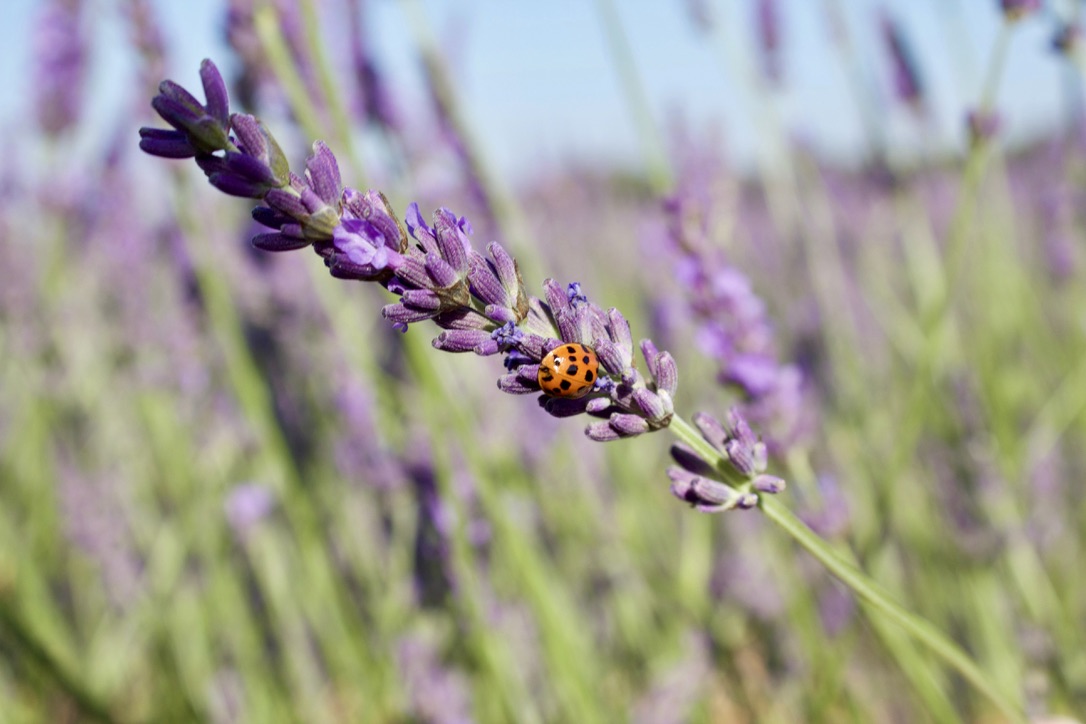 The territory covers about 12 700 hectares, including 800 km2 plateau which is mainly dedicated to the cultivation of lavender and cereals.