LA COLOMBE D'OR
RESTAURANT IN SAINT PAUL DE VENCE
Provencal Gourmet and Traditional French Cuisine
The restaurant-hotel "La Colombe d'Or" is located at the entrance of the village opposite the Square of Petanque. It is a gathering place for artists and art lovers alike.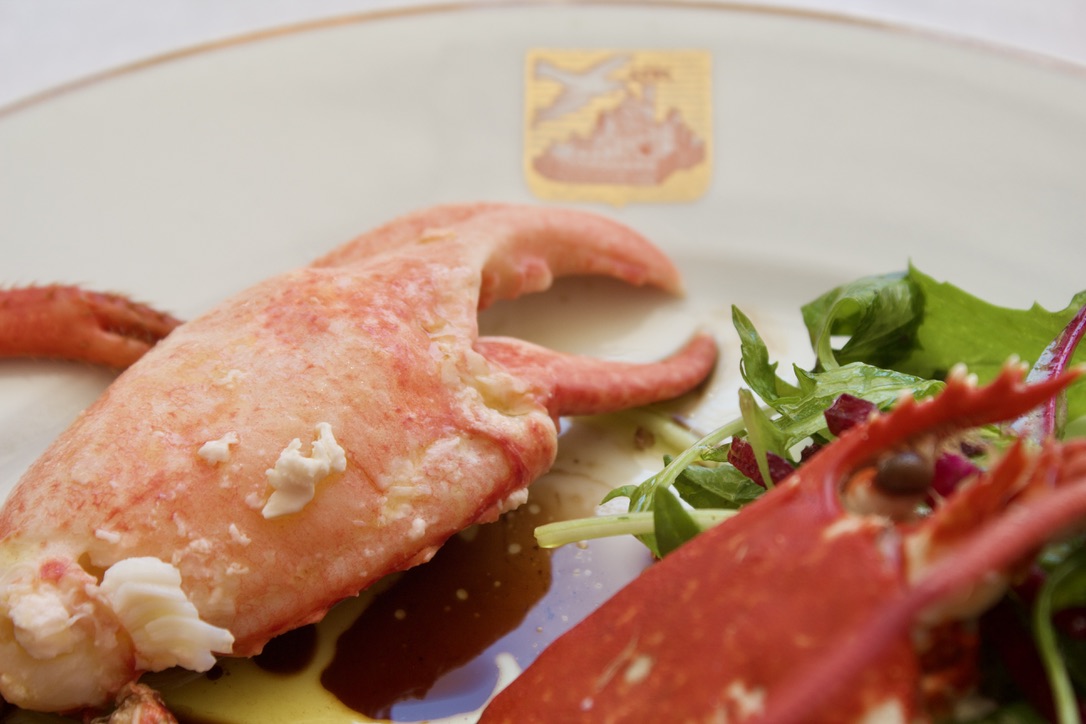 Remarkably, the walls of the restaurant "La Colombe d'Or" are covered with paintings by great artists such as Matisse, Picasso, Braque, Léger, Klein, Utillo, Caesar, and Calder.
The front of the Colombe d'Or was built from the stones of an old castle from nearby Aix-en-Provence. One of the chimneys at "La Colombe d'Or" was designed by architect Jacques Couelle. It bears the fingerprints of some of the people who helped build it.
Established in 1920 as a coffee bar "Robinson" with a dance floor on the terrace, the place became an inn named "La Colombe d'Or" in 1932.
Noted for its reputation for hospitality under the Roux family, the inn became a popular meeting place for artists over the years. Many of them were to become frequent visitors and often their canvases were exchanged some evenings for lodging and meals, thus ensuring the Inn of a unique and valuable art collection within the restaurant-hotel. In 1940, the poet Jacques Prévert lodged at the inn and soon after became a close friend of the owner Paul Roux.
In later years, "La Colombe d'Or" saw the arrival of Yves Montand, Lino Ventura, and Serge Reggiani. In 1951, Yves Montand and Simone Signoret met at the "La Colombe d'Or" and were subsequently married in Saint Paul. In 1952, Fernand Léger created and installed colored ceramic pieces of his works on the terrace. Throughout the 1950s, works of Miro, Braque, Calder, César, and many others found a home at the "La Colombe d'Or.
ON THE RESTAURANT MENU
Seasonal culinary creations are variable: one will find on the menu a diversity of the Provencal dishes such as aioli, roasted peppers with olive oil, stuffed Provencal tomatoes, beans, anchovies, eggplant.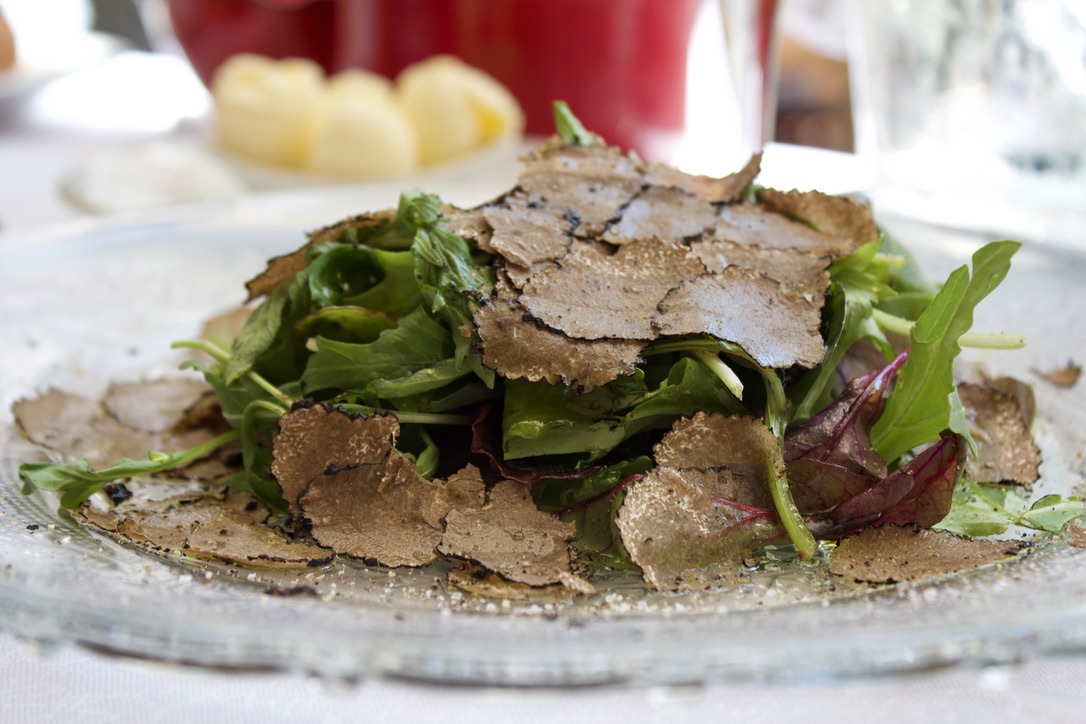 Among the most memorable dishes we have enjoyed at "La Colombe d'Or are the truffle salad with arugula, melon salad with Parma ham, the snail in Provencal sauce, and chiggers in butter sauce.
Wine to accompany the meal: Domaine de Toasc Rosé AOP Bellet, a refined and very fresh wine.
The restaurant is open daily for service in the morning, noon and evening.
Annual closing: from early November up to Christmas holidays.
Address: La Colombe d'Or, 06570 Saint-Paul-de-Vence